Welcome to my spirit page!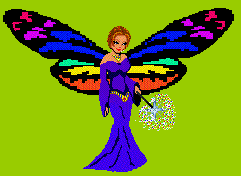 This is my spirit fairy, Carmen. She is here to watch over all of the visitors, and make sure they feel at home.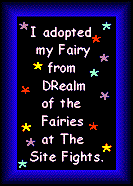 I am an official Site Fights Spirit Fairy! My fairy name is Fairy Grrrl and I am a proud fairy for the Site Fights High. Actually, I'm also DVice Principal for the team!
Don't know what The Site Fights are? Then click on the link below to find out what all the excitement is about!
I have made tons of friends from The Site Fights.
Being a part of the team is like having a second family!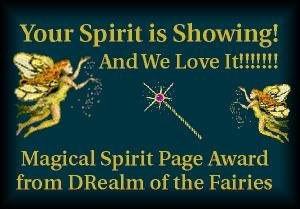 Wow - what a great award!! Thanks so much DFairy Star and all of the fairies from DRealm!! *S*


Dusting you with spirit...
D'Daisy is here to watch over my spirit page and to remind you to sign my spirit book!
These are my fairy cows... they have adopted the Site Fight spirit!
~*~*~*~*~*~*~*~*~*~*~*~*~*~*~*~*~
If you are a new Fairy, please click below to pick up your gifts! *S*
~*~*~*~ Sprinkles and Hugs to Everyone ~*~*~*~
Fairy Grrrl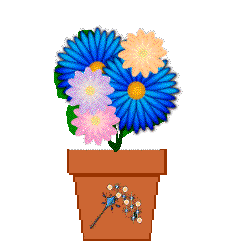 This is my spirit flower... it bloomed quite well, don't you think?
Please sign my spirit book :-)